SoFi Stadium
Inglewood, California
SoFi Stadium, the new home of the Los Angeles Rams and Los Angeles Chargers, is the first football stadium erected in Los Angeles in nearly a century. At 3.1 million square feet, the open-air stadium seats approximately 70,000 and is the NFL's largest stadium.

SoFi Stadium incorporates a series of engineering feats ranging from an event level that is 100 feet below-grade, a 2.5-acre covered outdoor American Airlines Plaza, and the installation of the Infinity Screen by Samsung, the largest video board in sports – the 2.2-million-pound, double-sided Infinity Screen contains panels as tall as 40 feet.

A signature feature of the stadium is the opened-ended, semi-translucent, one million-square-foot ETFE roof canopy, which helps define the facility as the only open-air, indoor-outdoor facility in the NFL. The roof enables the sun to shine inside the stadium and for breezes to be felt from the ocean five miles away. The roof structure is the biggest of its kind and is comprised of 35,000 unique panels, contains 17 miles of cable, and weighs 500 million pounds. SoFi Stadium is slated to host a variety of events including Super Bowl LVI in 2022, the College Football Championship Game in 2023, and the Opening and Closing Ceremonies of the Olympic Games in 2028.
Rick Bach
Senior Vice President
39 years at Turner
It has been a pleasure to partner with all of the contractors on this landmark project. I am incredibly proud and sincerely thank all the workers and everyone who played a part in the stadium's development. The construction team included approximately 3,000 workers daily at peak and more than 17,000 people in total. In order to provide substantial employment opportunities for local Inglewood residents and diverse businesses, we held community outreach sessions for local, minority and disadvantaged business enterprises and their hard work has paid off! We are proud to have worked with the Inglewood community to execute Stan Kroenke's vision of creating the world's most exciting and amazing entertainment complex.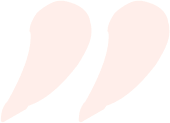 - Rick Bach