University of Oklahoma
Medical Center
Oklahoma City, Oklahoma
Oklahoma City is vulnerable to environmental stressors such as tornadoes, earthquakes, and drought. To address these challenges, the OU Medical Center was built with resiliency in mind. Among the strategies implemented to support the delivery of health care treatment in the event of extreme events were the installation of floor to ceiling impact resistant glazing on two floors to enable intensive care patients to safely stay in place without treatment interruption, a conference center built to serve as space to perform triage, and multiple entrances with retractable partitions that enable extra space for those needing immediate attention.

Ultimately, the two most important project management techniques that contributed to the success of the project were the commitment to clear and constant communication, and coordinated alignment with the targeted expectations.
Alex Washington
Safety Manager
With most of the medical center completing in 2020, our project team converted areas of the job site into mobile emergency rooms in less than 72 hours. In addition, to assist the OU Medical Center's rapid response to the community's need to provide care during the COVID-19 pandemic, an "all-hands-on-deck" approach from the team expedited delivery of two patient care floors 90 days ahead of schedule.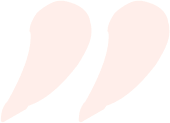 - Alex Washington