Veterans Memorial
and Museum
Columbus, Ohio
The National Veterans Memorial and Museum in Columbus, Ohio is the first museum to honor veterans from all United States military service branches.

This one-of-kind, cast-in-place concrete building consists of three concentric structural rings, up to 60 feet tall and 300 feet in diameter, with a pedestrian ramp for visitors that connects the ground-level plaza to the green roof amphitheater.

To help build such a geometrically complex design, the project team developed a detailed three dimensional virtual model, which they 3D-printed to assist for the tightly coordinated surveying and layout process.

To meet the demands of the structural and aesthetic finishes, the project team made a highly specialized concrete mix and developed unique form work with interconnected waffle void-forms to support the weight of the cement and staged rebar cages. These forms were CNC cut from plywood at full scale from the same virtual model.

Ultimately, the two most important project management techniques that contributed to the success of the project were the commitment to clear and constant communication, and coordinated alignment with the targeted expectations.
Nigel Carter
Construction Executive
Turner's project team, with their continued focus to solve unique challenges, developed an innovative plan to deliver an iconic building that would honor veterans.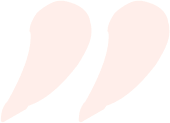 - Nigel Carter